Escape from Witchwood Hollow By Jordan Elizabeth Mierek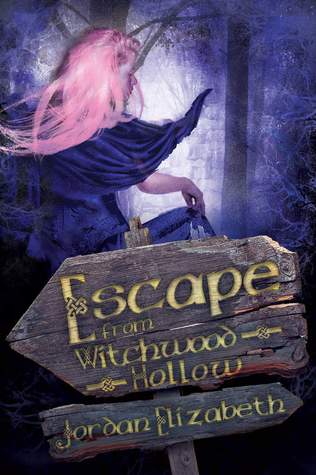 Escape from Witchwood Hollow
By
Jordan Elizabeth Mierek
Everyone in Arnn - a small farming town with more legends than residents - knows the story of Witchwood Hollow: if you venture into the whispering forest, the witch will trap your soul among the shadowed trees.
After losing her parents in a horrific terrorist attack on the Twin Towers, fifteen-year-old Honoria and her older brother escape New York City to Arnn. In the lure of that perpetual darkness, Honoria finds hope, when she should be afraid.
Perhaps the witch can reunite her with her lost parents. Awakening the witch, however, brings more than salvation from mourning, for Honoria discovers a past of missing children and broken promises.
To save the citizens of Arnn from becoming the witch's next victims, she must find the truth behind the woman's madness.
How deep into Witchwood Hollow does Honoria dare venture?
My Rating & Review
Escape from Witchwood Hollow
Jordan Elizabeth Mierek
I was asked to read this book in place of an honest review. I agreed to read this book, because when it was presented to me, the description caught my attention.
Well my attention remained caught when I picked this up and started reading it. Though at first it was slightly confusing because each chapter was for a different character. But as I continued reading and got further into the storyline it all pieced itself together.
I'm not big on stand alone books, as I am more of a series kind of girl. But this book, this book was in all honesty pretty dang good.
It was a kind of book that continued to pull at your heart strings. At points wanted to make you cry, but feel warm inside as well.
It is definitely a 5 star book in my opinion. I definitely recommend reading this book, when you get the chance.